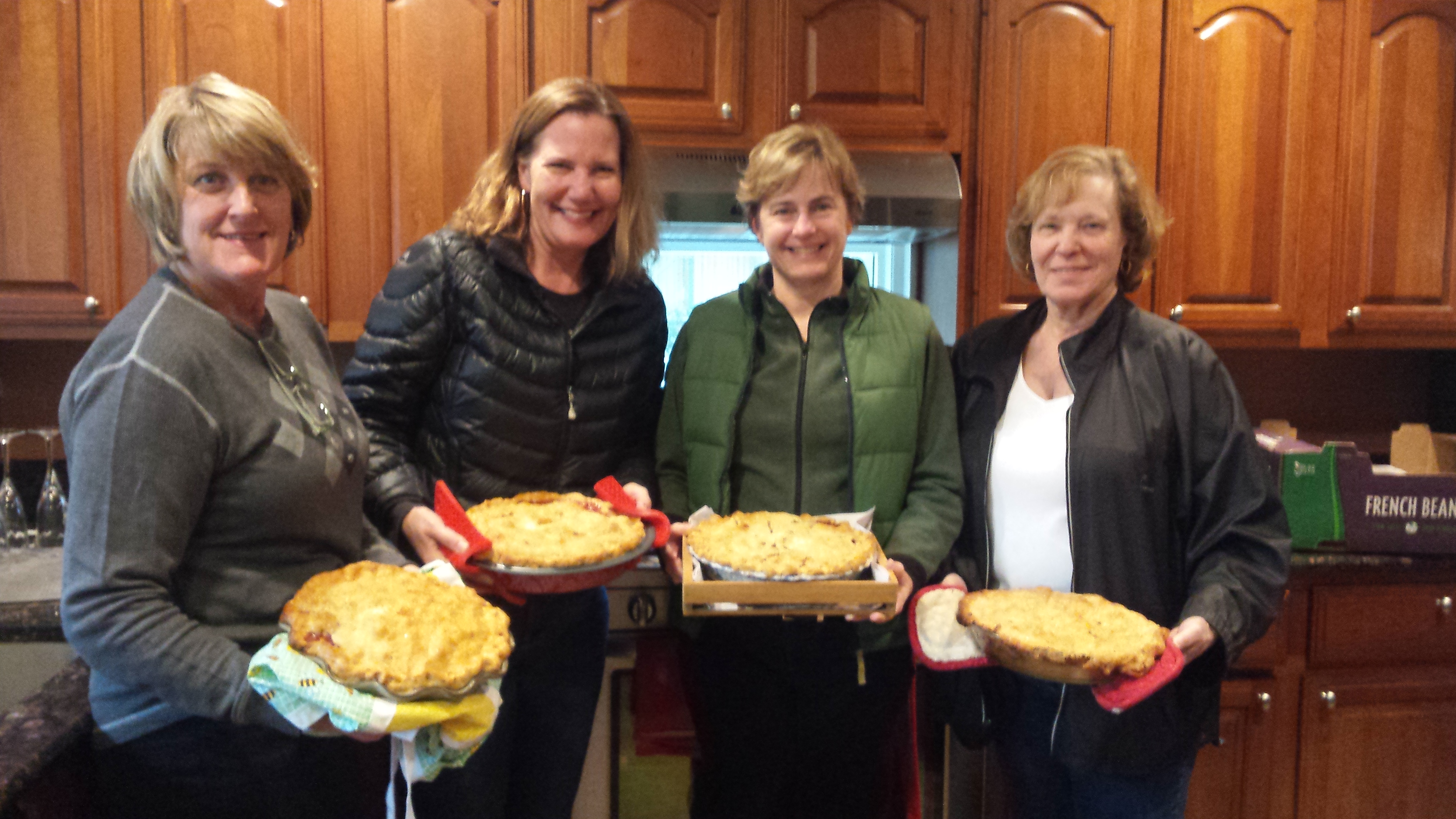 Another pie workshop wraps up, with four new graduates! Look how proud they are of their warm pear-cranberry pies! They are driving them home right now to some happy pie eaters.
Now it's time to get ready for our workshop tomorrow. Sign up for our session on Nov. 16! (Or propose a date of your own!)
Workshop information and signup is right here on my website.