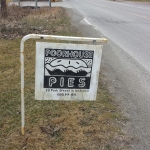 Poorhouse Pies
Underhill, Vermont
CurvyMama was dispatched to rural Vermont on a business trip recently, and she was elated because she knew there was good pie nearby. She was also happy because Daughter #2, for whom CurvyMama's Sweetie Pie Sara was named, goes to college nearby, too. Offspring and pie in one trip! How lucky can we get?
I shared a lovely dinner with Sara, and as soon as I finished my work the next day, I reached out to Jamie and Paula Eisenberg, the owners of Poorhouse Pies, to see if a fellow piemaker could drop by and have a peek at their operation. I knew mornings would be their busiest piemaking time, but they were friendly and accommodating, and they said to drop by.
I had been waiting for a chance to go to Poorhouse since last summer, when I saw the women and their pies on the PBS show, "A Few Good Pie Places." The show catapulted this couple from running a sweet little pie business in a teensy Vermont town to running a sweet but much-much-bigger pie business. And they're doing it all from their compact yellow house. They turned what used to be their living room into the professional kitchen, which takes up the front half of their house now; They squeeze the rest of their lives into the back half of the house.
It isn't hard to see why PBS decided to feature Poorhouse on their pie show. Jamie and Paula have serious culinary chops and a charming story. Paula has decades of experience in restaurant kitchens, and Jamie was teaching aspiring chefs. But the Great Recession cost Jamie her job, leaving the two women in a tight financial spot. They mused that they could start a pie business, but worried it would put them in the poorhouse. They gritted their teeth and did it anyway, and a business was born.
Their story is endearing, but so is their business model: Pies are sold self-serve, on the honor system. Each day, the women put the day's pies out in the "pie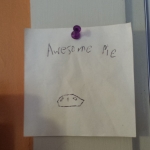 shed"–in winter, it's a raised wooden box right outside their front door, and in summer, a bigger shed in the side yard–and customers leave payment in the box or shed when they take a pie. Often they leave notes of affection (or outright worship), too. And Jamie says customers live up to their expectations: No pies have ever been stolen.
The morning I visited, I perched on a stool in the corner of the kitchen while Paula turned out peach and wild blueberry pies. She used an old-fashioned scale to weigh out disks of butter/shortening dough, and rolled them out boom-boom-boom, much faster than I could imagine doing myself.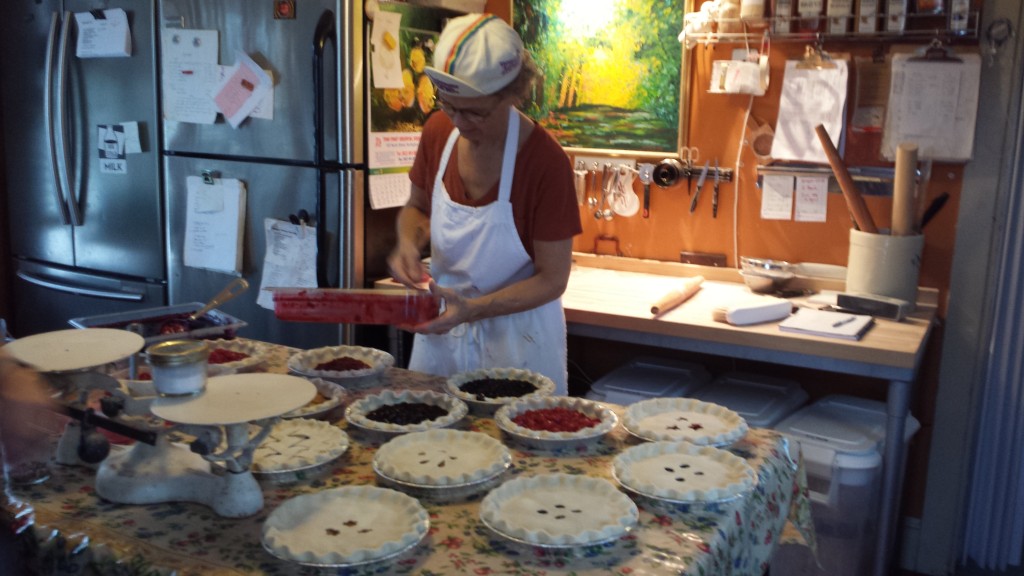 Paula handles most of the fruit pies, and Jamie does the creams and custards. They also turn out whoopee pies, scones and other treats for their retail accounts. And on some weekends, they do doughnuts. People go nuts over those, lining up early in the morning.
I was so entranced by their story, and watching them work, that I didn't get a good picture of the two of them together. You can see a good photo of them here, in this teaser for the PBS show.