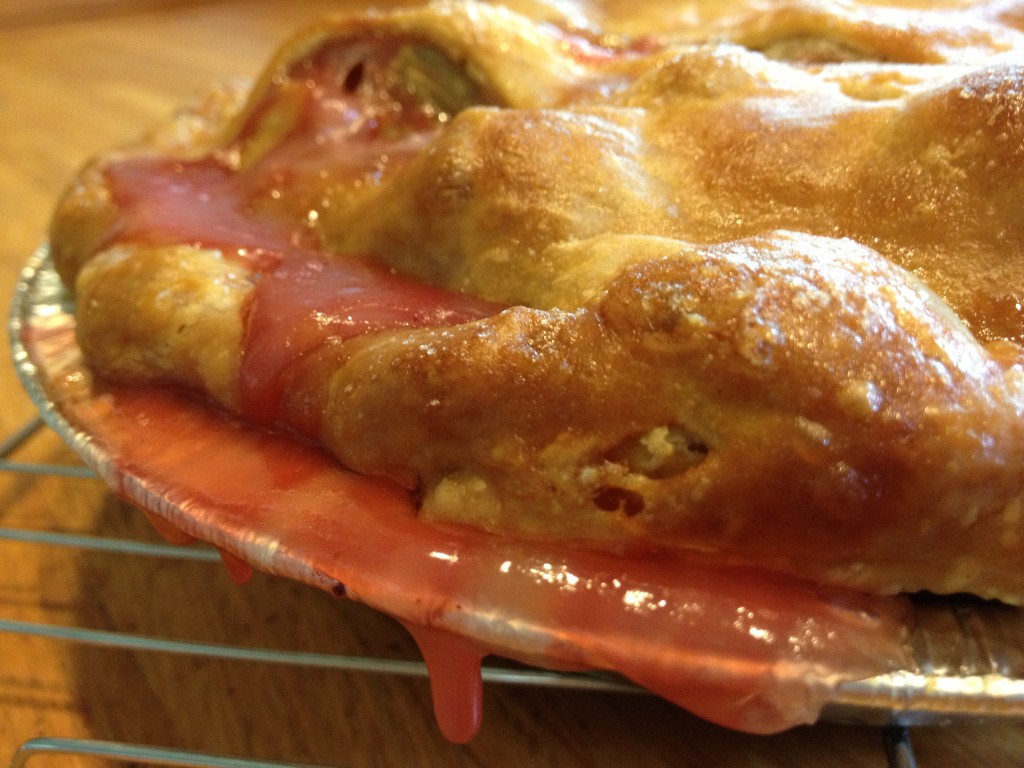 This pie wanted to be a housewarming pie, but the move hadn't quite happened yet. So it became an easing-the-stress-of-moving pie. Even as that was decided, though, CurvyMama had to navigate a more-delicate issue: making two people with different pie tastes equally happy.
Here was what we confronted: Michele loves rhubarb pie. But that's a tad tart for her wife, Tina, who prefers her rhubarb blended with strawberry. What is a baker to do? We certainly don't want to cause a marital rift, with one spouse smiling and full-bellied while the other pouts in serious pie deficit.
So we came up with the Everybody's-Happy Pie. One half combines rhubarb and strawberry for Tina, while the other half is rhubarb-only to satisfy Michele's palate.
Before you jump in and point out that the strawberry juices can't help but trickle over and invade the rhubarb-only side, let me say that I understand this risk. And I take it seriously. But folks, building a dam just wasn't in the cards. So I figured that with an abundance of good pie spirit, a teensy bit of strawberry juice would be forgiven.
Here's how we did it. We started out segregating the strawberry from the rhubarb.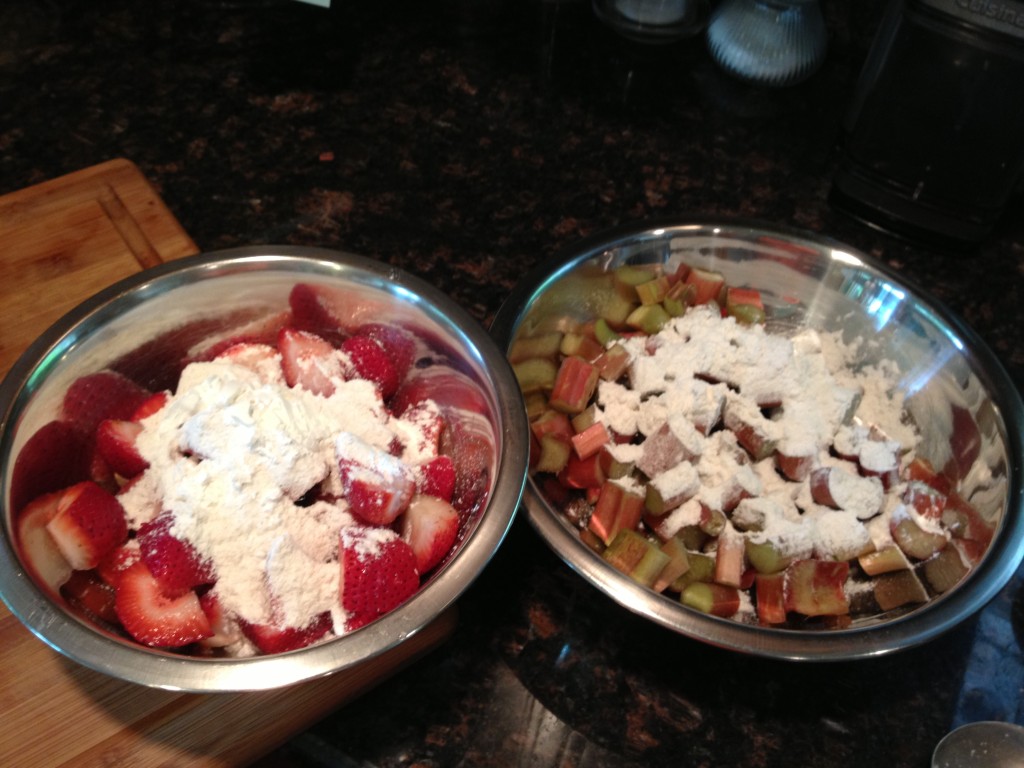 This allowed me to add a bit more thickener (and a different kind: cornstarch) to the flour I used to thicken the rhubarb-only filling. I got ready to fill the pie: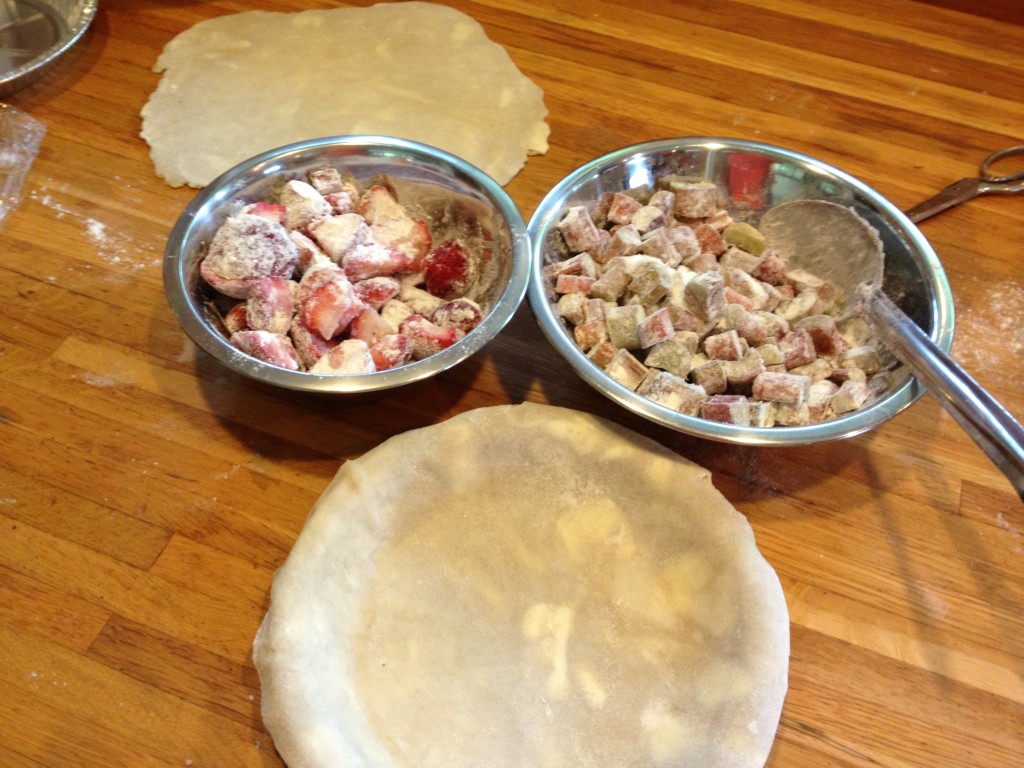 … then put in the bottom layer: rhubarb…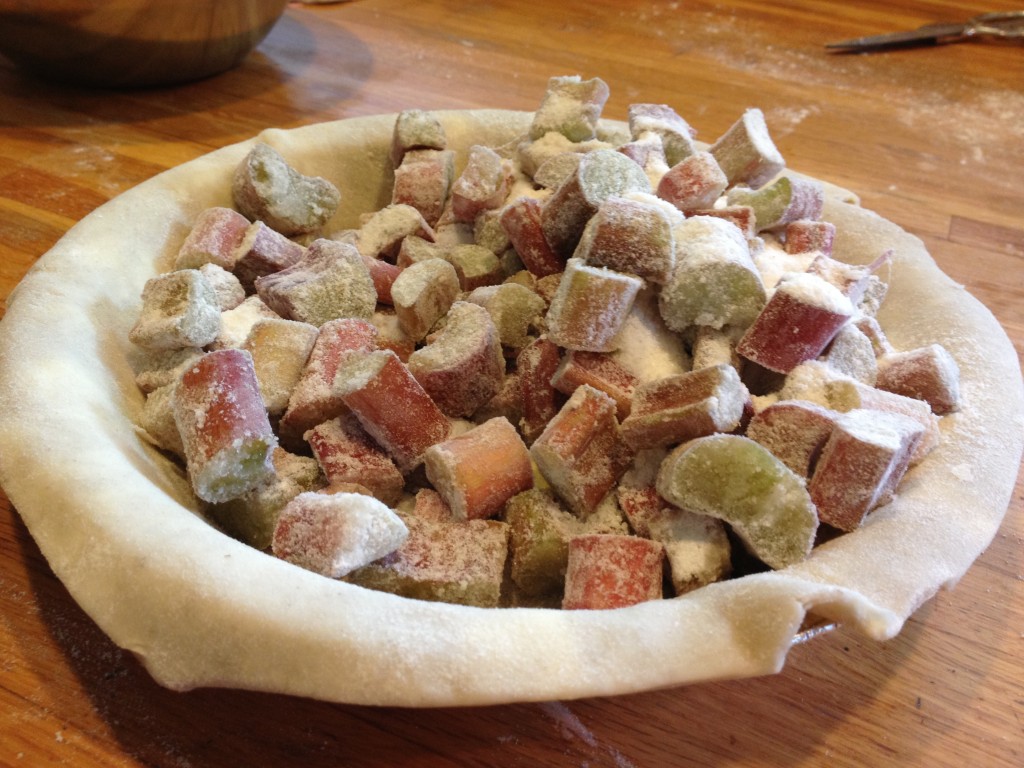 Then it was time to add the strawberries. I eased some of the rhubarb on over to the rhubarb-only side to make way for the big chunky strawberries.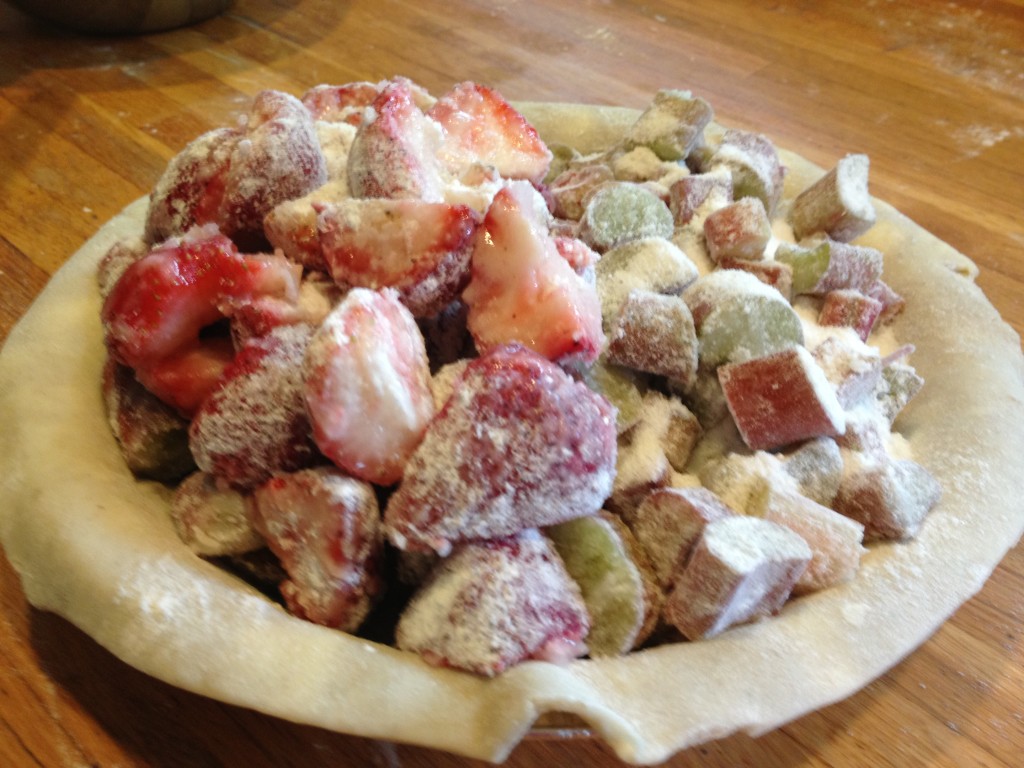 Then I had to figure out how Michele and Tina would know which side is which once the pie was baked. So I cut vents that would [hopefully] lead them to the right spot. I made little cuts resembling strawberry tops for Tina's side, and little curved stalk shapes with teensy leaves to suggest rhubarb for Michele's side.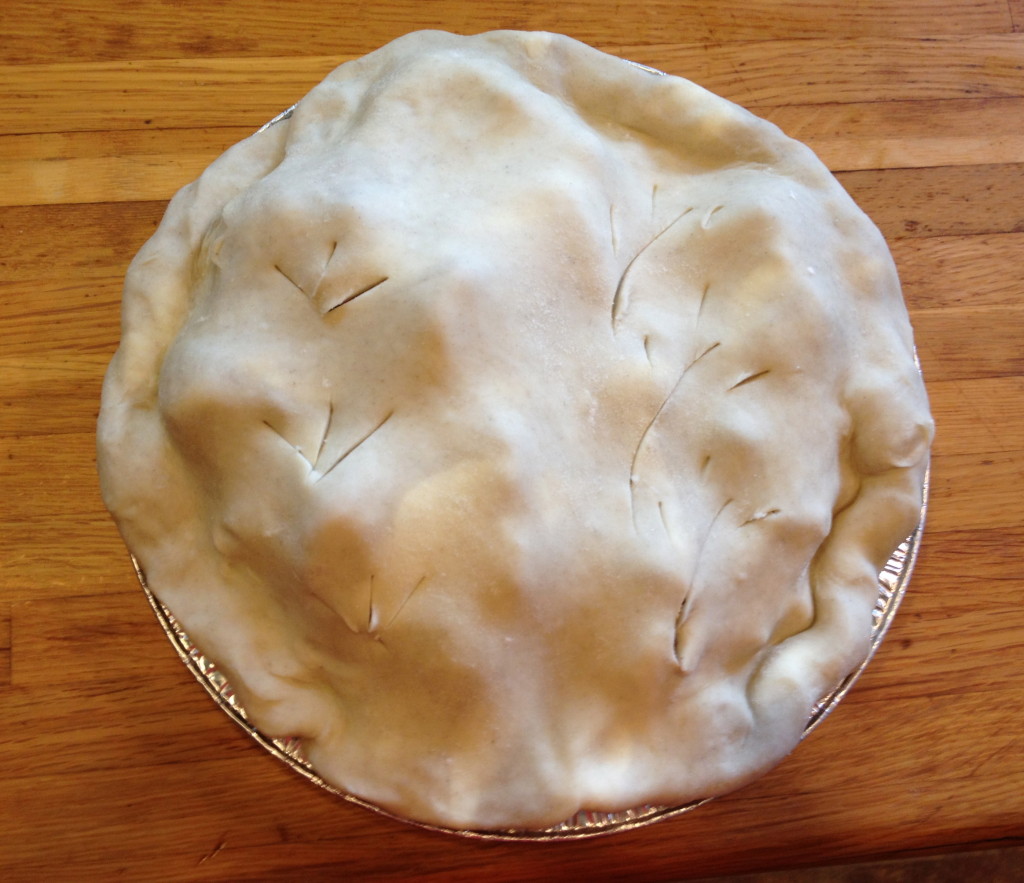 You see the yummy drippy result at the top of this blog post. CurvyMama's attempt to avoid marital strife and promote pie happiness for one and all!