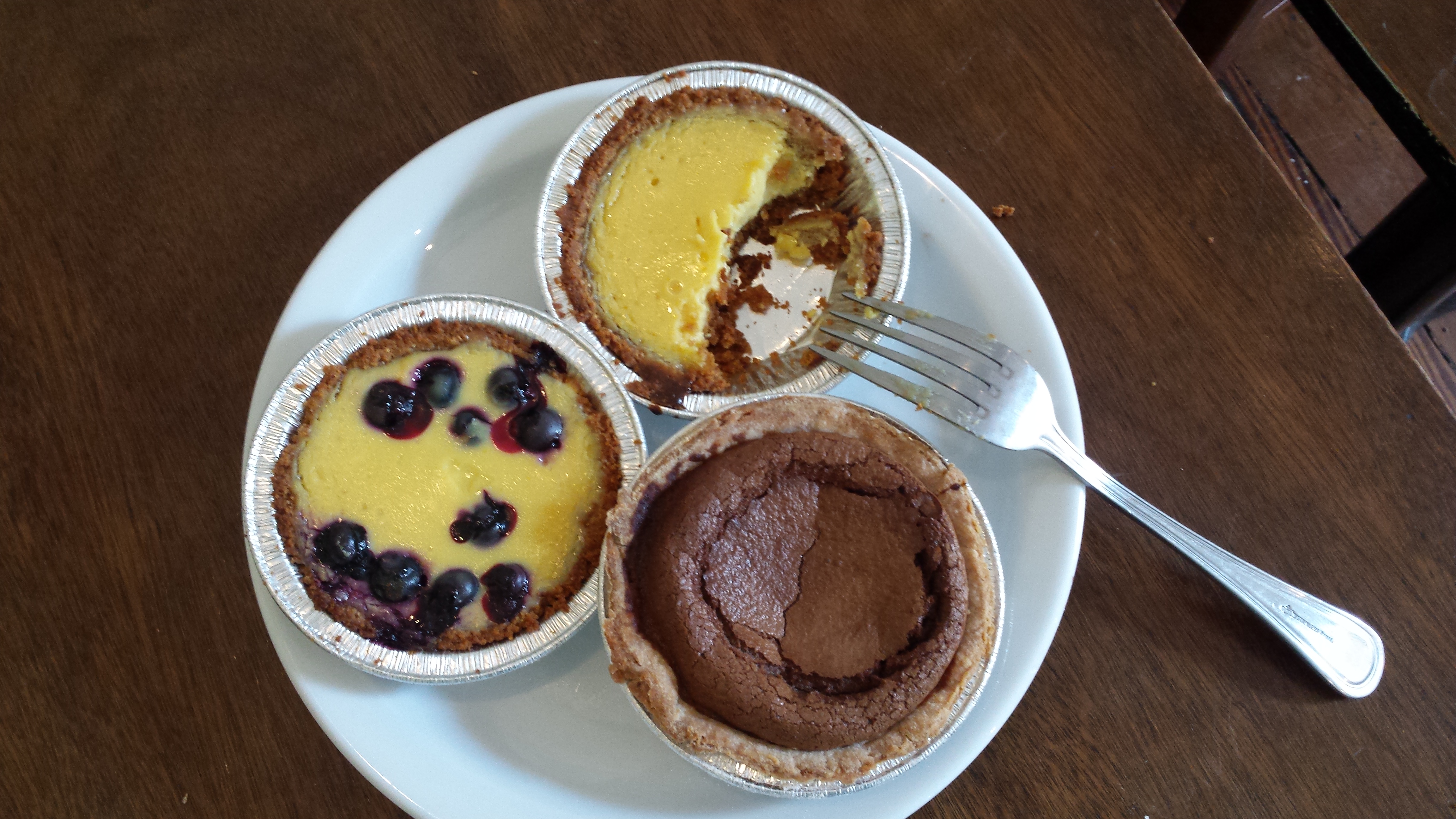 I've already told you about the first of my two pie adventures in New Orleans. Now it's time to tell you about the second. This one wasn't a visit to a pie place, but to a pie guy.
Yep. Nathan Winner, known as the NOLA Pie Guy. I found him by Googling "best pie in New Orleans." I was on my way to the Big Easy for my Regular Job, and was bound and determined to squeeze in a couple of pie experiences. When I found Nathan, I was thrilled. Here was a pastry-school graduate who was plying pie in New Orleans, and stacking up great Yelp reviews.
Thing is, I couldn't figure out where his shop was. His cheerful website lets you order online and set up delivery, but is distinctly lacking in an address. I found Nate on Facebook and asked where I could find him. He explained that he doesn't have a storefront; he bakes out of a local cafe's kitchen. He sells his pies at local farmer's markets several times a week, and bakes for individual delivery.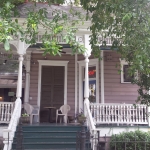 He graciously agreed to let me visit him where he bakes, in the kitchen of Uptown Cafe, a charming little spot in an old Victorian in New Orleans' Uptown neighborhood.
Nate had set aside three of his mini pies for me to taste: Key lime, Key lime with fresh blueberries, and chocolate chess. As you can see from the photo at the top of this blog post, they were so alluring that I dug right in before realizing I should have a great picture of all three, untouched. (Sorry.)
The Pie Guy's pies were, in a word, wonderful. Key lime was nice and tart, silky and
substantial, with a perfect graham cracker crust. The Key lime-blueberry offered a nice summery twist on the traditional version.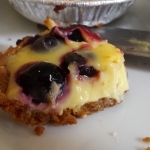 Nate's chocolate chess isn't exactly traditional, since he leaves out two of the distinctive ingredients–vinegar and cornmeal. But it was yummy; lightly crunchy on top and barely-baked, soft, slightly oozy inside, with a perfect bitter/sweet balance in the chocolate. His all-butter crust is just right.
Through the local food-and-farm-products delivery service GoodEggs.com, Nate sells mini pies for $4 and 9-inch pies for $20. In addition to these three, he's got a rum-spiked version of chocolate chess called Dark 'N Stormy, a killer-looking concoction called Zulu Coconut Pie, and a range of other flavors, along with brownies and bread pudding.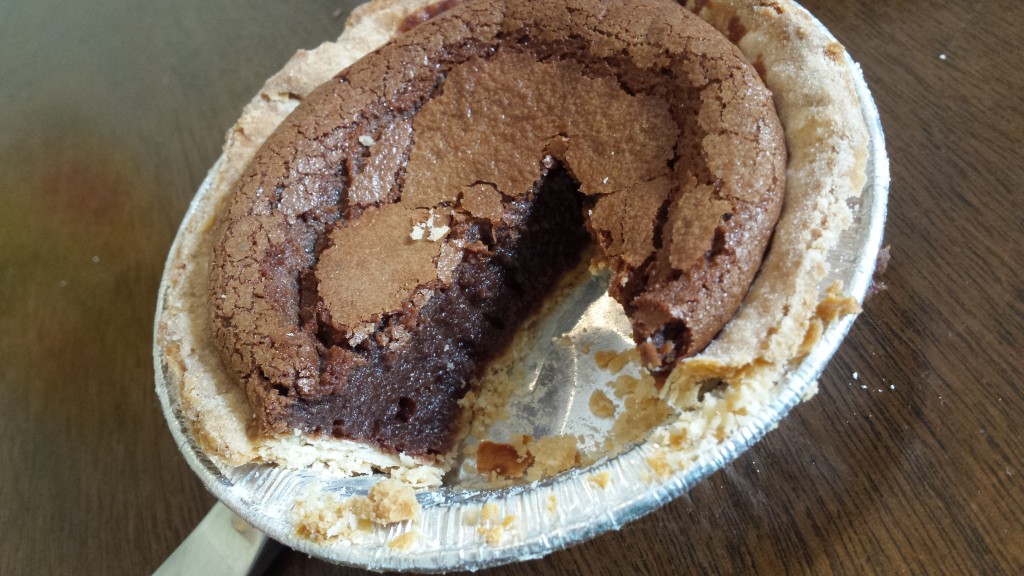 Mr. Winner's business is going along nicely; word is getting around and sales are increasing, he told me. Even still, the life of a pie guy isn't a life that's rolling in dough (if you know what I mean). As nicely as it's going, Nate's barely bringing in enough to cover his rent and other life expenses each month. Sometimes he barters finished pies for ingredients, such as flats of fresh blueberries, from the other vendors at his farmer's markets. His hair cutter trims his locks for banana cream pie.
Nate has bigger things in mind, though: his plan is to skip the storefront altogether and go straight to a scaled-up online baking & delivery service. The margins are so slim in the food world, he explained, that he'd rather not stress out about rent and maintenance and just exist in cyberspace.
This Pie Guy has more than baking skills to float his business dreams on, too. Before going to the French Pastry School in Chicago, he earned a bachelor's degree in business and finance in his native Shreveport. His hope is that the combination will be unbeatable as he builds his dream pie empire.
Good luck, Nate!